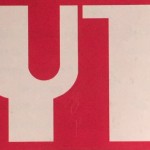 Byte Magazine Collection, from January 1982 through December, 1993.
Narrative »
I acquired a very large run of the magazine from Kenyon College after they withdrew it from their collection. As excerpted from Wikipedia,
Byte magazine was an American microcomputer magazine, influential in the late 1970s and throughout the 1980s because of its wide-ranging editorial coverage. Whereas many magazines from the mid-1980s had been dedicated to the MS-DOS (PC) platform or the Mac, mostly from a business or home user's perspective, Byte covered developments in the entire field of "small computers and software", and sometimes other computing fields such as supercomputers and high-reliability computing. Coverage was in-depth with much technical detail, rather than user-oriented. Print publication ceased in 1998 and online publication in 2013.

Byte started in 1975, shortly after the first personal computers appeared as kits advertised in the back of electronics magazines. Byte was published monthly, with an initial yearly subscription price of $10.
Vital Stats »
Collection Range:

January 1983 – December 1993

Contains one extra copy of October 1990
Missing one copy each of January 1991 and December 1993

Collection Meta:

Collection consists of thirty-five professionally bound volumes spanning each containing three months of a year, with the remainder as loose copies. The bound volumes span January 1983 through September 1990.
Acquisition Data »
Acquisition Date:

22 April 2015

Acquisition Method:

Freebie

Acquired From:

Olin-Chalmers Memorial Library, Kenyon College
Physical Condition »
Condition:

Very Good.

Bound volumes are in excellent condition. Unbound copies are in good condition.
Photographs »